You will find fun, friendship and flowers at the Benfleet Floral Art Group. We are a friendly group and would welcome some new members, so if you love flowers why not come & join us?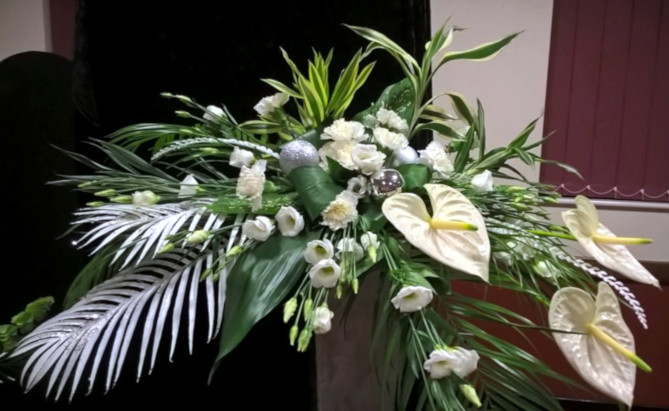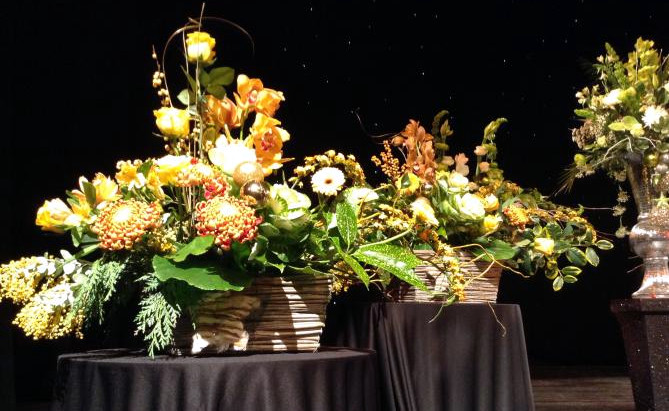 We currently have 40 members - visitors and new members are always welcome to come and join us at any of our meetings.
We meet at 7.30 p.m on the 4th Wednesday of the month (not August or December) at Richmond Hall, High Road, Benfleet, SS7 5HE. Car park access is via Richmond Ave. We regularly have demonstrations, a sales table, and teas.
Our Annual Subscription is £20, with monthly admission of £3.50, and visitors pay £6. For further information please use the contact form.
We are affiliated to NAFAS (National Association of Flower Arrangement Societies).
---
This Year's Programme
Wednesday 26th October 2022
Demonstration by David Thomson entitled 'Surprise'
Pink Night for Breast Cancer - Competition: 'Autumn Splendor'
Floral Art News
Updated 24th May 2022 @ 11:15pm
Floral Art Meetings:
Wed 25th May - Terry Babbage Demonstration 'Indian Experience'
Wed 22nd Jun - In House Demonstraton ' The Magic of Music'
Wed 27th July - Fiona Harrison Demonstration 'Flower of Scotland'
Fri 26th Aug - Quiz Night with Simon Foxen
Wed 28th Sept - Sonthaya Rose 'Wow Wow Wow'
Wed 27th Oct - David Thomson Demonstration 'Suprise'
Wed 23rd Nov - Lee Berril Christmas Demonstration 'Made for Christmas'
---
Committee members
Chairman:
Mrs Irene Bowkett
Programme Secretary:
Mrs Patricia Bolton
Treasurer:
Mrs Hazel Cade
---
In the BHS Diary
---
There's more...
Check the Stores page for the latest Stores News & Special Offers.
Take a look in the Galleries for pictures of this year's stock.
Sign up for email updates and newsletters.
All editions of the 'emailed' newsletter can be found here.
---
Page last modified 6th December 2020 @ 2:47pm